Providing all wine cellar services 

                          at affordable prices. 

This could be 

 Your New Wine Cellar

Now Available!

Life on the Road

With the Master Wine Cellar Builder

by John Seitz

What does Robert Redford, a UFO, Jay Leno and a dead guy on a highway all have in common?  Read about it in Master Wine Cellar Builder John Seitz's new book as he describes some of his adventures along America's highways and back roads.

Also available on e-book format.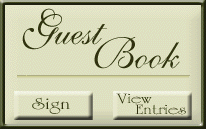 Phone: (314) 606-1233     E-mail:  magnum1425@charter.net


Our services have been used by 

the top wine cellar c0mpanies and 

builders in the country.

The only Wine Cellar Company 

you will ever need.

 Now you can contact us direct.

314- 606-1233 

Some of our past clientele have 

included celebrities, CEO's, sportsfigures,restaurants, 

and wine enthusiast's 

from coast to coast.

Consultation..Designs..

Installation...Inspections

This is new innovation to the wine cellar industry.

Wine Cellar Inspections With

 Thermal Imagery 

Call today for your 

cellar inspecton!!

       Please Sign our guest book